Swordplay with uneven footing, uphill and into the wind. The sun does not appear to be a factor

"…, Burton, in his Sentiment of the Sword …, tells us how the Italians adhered to their old practices, such as training outdoors (in contrast to the French, whose custom was to practice only indoors)."[1]
Tis Fall now, and in most of Canada the temperatures are cooler and the ground is dry and firm. It is the perfect time to get outside to drill or sparr in real conditions … and in full protective kit.
HEMA is a martial art – a combat art that requires us to react to not only our opponent, but also to the weather and venue of our duel or fight. Unlike a sport competition where the conditions of conflict have to be the exactly same for both competitors; swordplay reflecting real world conditions will always offer a different footing, height advantage, sun location and wind direction to each fighter. Learn to fight successfully in unfair conditions. Or better yet, manoeuvre until the situation becomes fair … for you.
Dance, Fence wherever You may be …
WESER-KURIER (Bremen, Germany) 08 October 17 Bremer lernen ritterliche Kampfkünste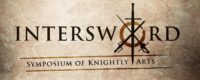 In early October, some fifty European swordplayers gathered in Bremen for the second "Intersword" martial arts symposium. Attendees participated in workshops featuring saber work, 14th-to-16th C wrestling, long knife combat and, of course being Germany, longsword instruction. And complementing these swordplay contact classes and the later competitive sparring; there were classes in how best to conduct theatrical combat and … traditional dance.
Intersword was organized by the Bremer Schule Klopffechter's, one of three HEMA groups in the city of one-half million.
Of Purpose and Passion in St Petersburg
PITER TV (St Petersburg, Russia) 10 October 17 Спортсмены оголили свои длинные мечи в Петербурге

In northern Russia, the national federation for HEMA  conducted heir annual competition to see who in the region would take bragging rights. (Of interest, top longsword honours in their divisions were split by a married couple … a situation that is probably mirrored with very polite and respectful conduct of domestic affairs at home!)
This press item is different than most in that it does not concentrate on the philosophy, fitness or camaraderie of HEMA competitions as much as it does on the passion of the sword fighters testing themselves to their physical and emotional limits.
We're All in this Together II
KAWARTHA NOW (Peterborough, Ontario) 17 September 17 Learn to sword fight like a warrior at Peterborough Multi-Sport Club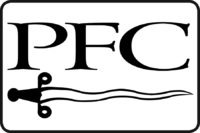 The Peterborough Multi-Sport Club is the Canadian version of Sword Class NYC's 'we're all in this together' initiative … it hosts and teaches two distinctly different sword disciplines in the same salle.
Both 'Olympic-style' fencing and German longsword are taught in courses and stand-alone workshops.
The Club is actively supporting a variety of youth-oriented, martial arts and general fitness programs. "If kids don't love a common sport that is offered to them at school, they sometimes don't see themselves as athletes. Giving them an opportunity to experience different activities might give them the confidence they need to pursue a sport."
Back to longsword … a point one sometimes forgets … "(owner Scott) Nichols adds the key to the art is landing a blow while preventing an opponent's counterstroke".
ET … Call Hits
SPORTORINO (Torino, Italy) 27 September 17 TaurHEMAchia, le novità dell'edizione 2017 e la tradizione dei combattimenti d'epoca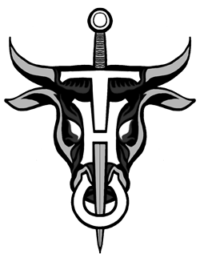 TaurHEMAchia, a three-day HEMA competition and seminar, was hosted in Collegno Italy by La Sala delle Armi. 150 participants were exposed to various medieval and renaissance swordplay disciplines, demonstrated and discussed by some of the continents' best known practitioners.
Of note, this is the first time that TaurHEMAchia has featured a Dussack competition, a contest they attempted to duplicate according to their interpretation of "Franco-Belgian" (?) regulations. Calling your hits received vice the referee declaring them seems to have been a major part of this event.
Hard Hitting in Colorado
BUSINESS DEN (Denver, Colorado) 30 August 17 Longsword training gym plunges into Denver

Jason Barrons has just started up the Denver Historical Fencing Academy with the intent of bringing European longsword fighting to a group of people that might enjoy using swords to 'really' hit someone.
Riding the cultural success of GoT, Barrons is hoping to induce local 'high intensity' athletes to try a martial art that is truly a different and physically demanding workout.
"It's very much a different sparring culture than Olympic fencing," Barrons said. "We are treating fencing as a martial art, not just a sport."
Success is a Double Edged Sword
SOMERSET COUNTY GAZETTE (Taunton, UK) 05 September 17 Game of Thrones helps spark females sword-fighting boom in Somerset, say Taunton Longsword Association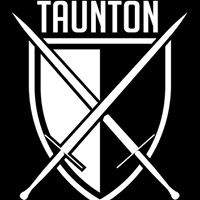 And still with the 'GoT effect', the Taunton Longsword Association is crediting the program with a sudden interest in women wanting to participate in medieval swordplay. Coupling that interest with their 'Give a Girl a Sword' initiative, the Taunton Longsword Association has actually put themselves in the enviable position of having to add extra classes to their schedule to handle the unanticipated but welcome demand.
Notwithstanding the enthusiastic welcome for newcomers, the group training resources are now at 'capacity', and they're not taking any new memberships for a while. I envy them.
Doing Something New
GUELPH MERCURY TRIBUNE (Ontario) 04 October 17 Guelph club gets serious about swordplay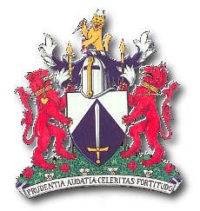 In Guelph, the 15 members of the arm of the Academy of European Medieval Martial Arts are undertaking "to resurrect, research, study, practise and instruct in the combat skills, philosophies and principles of accomplished European (15th C) medieval martial artists".
Within the item we meet three of the group's members of differing wit, temper and spleen; and learn how they came to the art, why they're sticking with it and the differing benefits that each take away the lessons of the evening.
"Five minutes of sparring, you get all the work stress out of your system."
Truly Non-Traditional HEMA
ETNEWS (Taiwan) 13 October 17台灣之光!伊塞爾上海斬獲 史實歐洲武術雙手刀劍組冠軍
There are some things that neither Google Translate nor I can do justice to, but our art appears to be in excellent hands in an … ummm … 'non-traditional' venue.
Snippets: