Carosella
Mounted Combat Symposium
8-10 September 2017
From curious onlookers to dedicated knights, there is something for everyone at Academie Duello's three day celebration of mounted skill at arms.  The symposium at Red Colt Equestrian Farm Co-op includes two full days of clinics and workshops, followed by our popular annual Knightly Games Tournament. Registration is now open.
For the general public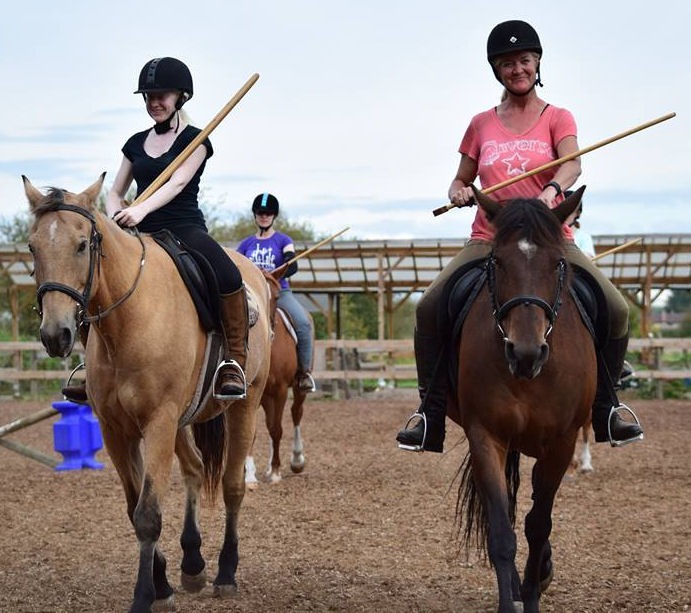 Please note Sunday is our public open day, although the public is welcome to watch at any time, Sunday is when most of the public events like those below will take place. 
Swordplay demonstrations & mini lessons
Displays of mounted skill at arms
Tours of the farm and opportunities to meet our horses
Foot races and games of skill
For the beginning rider or swordsperson
Introduction to Mounted Combat
Beginner Horseback Archery
Swordplay lessons
Beginner Riding lessons
For more advanced equestrians and students of mounted martial arts
Longsword, grappling & spear workshops
Mounted Games & Combat clinics and practice sessions
Horseback Archery
Mounted Games Tournament
Green Spur Mounted Duelling Tournament
To Ride or not to Ride?
New for this year, we have special reduced pricing for those who choose to participate from the ground only.  The cost is only $75 per day or $199 for the whole weekend.  A great way to learn the techniques and get a taste of mounted combat on your own two feet.
If you do want to take part from horseback the cost is $99 per day or $259 for the full three days.  This price includes use of a school horse OR haul-in and stabling fees (feed & bedding not provided).  If you plan to haul in please contact info(at)redcolt.ca to make arrangements and reserve a stall.  There are only 20 mounted spaces available for the weekend, so be sure to register soon.
Riding Level Equivalents
Riders from outside the Academie Duello Cavaliere Program are encouraged to bring their own horses, and stabling is available  However, for those unable to do so, a limited number of school horses will be available for use.
Any Rider using a school horse must have as a minimum one of the following certifications:
Riding Level 1 (Mounted Combat Program)
Equestrian Canada Rider 1
Canadian Pony Club 'D' level
Foreign equivalents to EC or CPC levels
An assessment by one of our instructors on or before Friday September 12th
Approval from the Mounted Combat program head