Welcome! Academie Duello Centre for Swordplay is a school of Western Martial Arts devoted to teaching the traditional martial practices of Europe. We are located in Vancouver, Canada.
Our programs empower students to meet fitness goals, pursue mastery in martial arts, and engage the mind and body in a fun and unique way. We offer courses for youth and adults from a diverse selection of weapon arts. For more information about the school click here.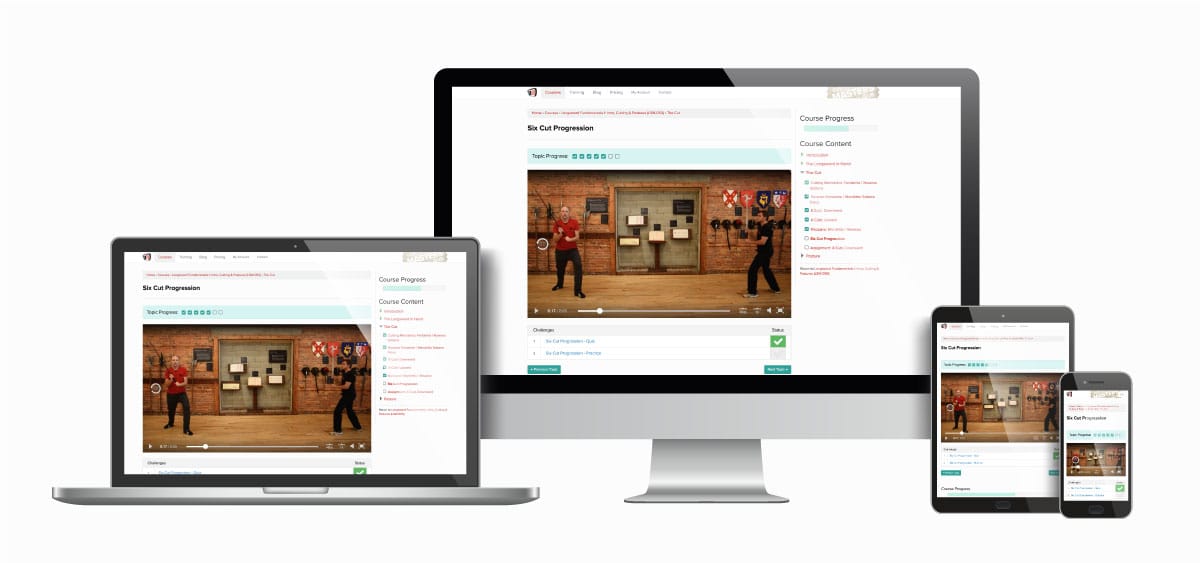 Duello.TV is Academie Duello's premiere online video course repository. Learn the arts of the rapier, sidesword, two-handed longsword, polearms, wrestling, knife, and more through over 80 self-directed video courses and more than 500 lessons, drills, quizzes, and assignments.
We have courses for solo practitioners, pairs, and groups. Content ranges in level from absolute beginner to expert. All of the content is progressive and built from our experience running one of the largest schools of European martial arts in the world.
Move at your own pace, follow lessons from Academie Duello Maestro Devon Boorman, practice skills with straightforward homework assignments, learn theory, and progress through levels from Apprentice to Provost.
Visit Duello.TV now to sign-up for a free account to access our getting started crash courses for the rapier and longsword as well as our daily solo drill to learn hema online.