The holiday season is upon us, and we're delighted to present a treasure trove of unique gift ideas for every age group. From the young to the young at heart, our programs and offerings promise to satiate the thirst for curiosity and adventure of your loved ones.
Coupon codes below!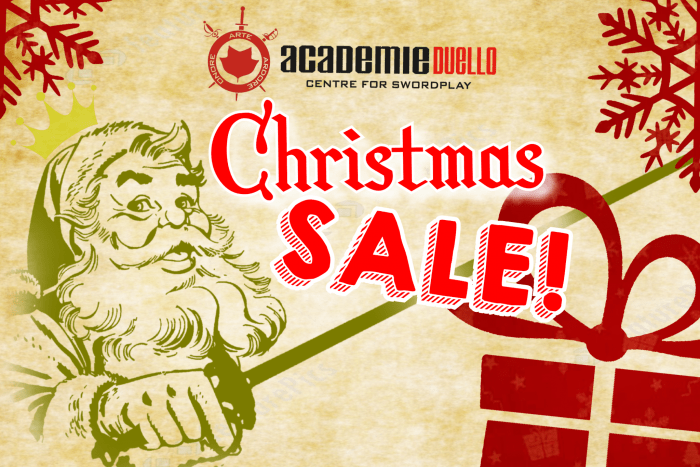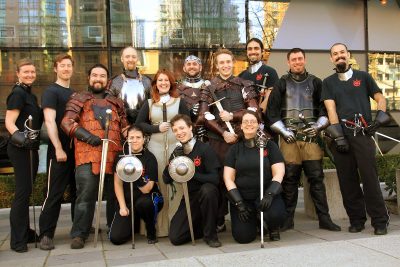 Private Party/Staff Party (15+ people)
Private session for up to 100 people. Appropriate for ages 8-80, it could be a corporate event, birthday, bachelor(ette) party, or anything in between! Book an exclusive session based on any of our theme packages, or mix & match elements to design your own custom adventure.
Book your session now and save!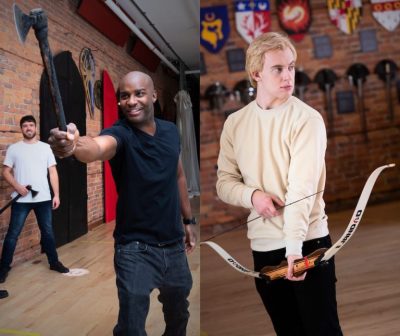 NEW! Combo Adventures
SALE!
ENTER CODE: XMAS23
Starts at $240
Mix and match your favourite adventures to make an awesome 2-hour combo adventure!
If you want to throw axes and then shoot bows, or live out your Robin Hood fantasy with swords and arrows, or take a sword fighting adventure from the Middle Ages to the Renaissance, you can!
OR
Purchase a Gift Certificate - SALE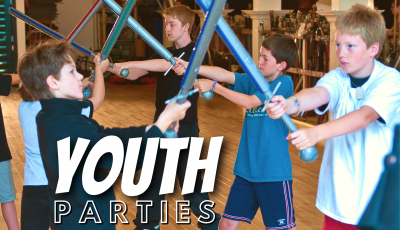 NEW! Youth Adventures
Give your child an unforgettable birthday or celebration! Transport their whole party back in time as they learn the art of swordplay, archery, and all manner of knightly and historical skills. Our studio, which includes an interactive arms & armour museum, will provide a safe, exciting, and fun environment for kids and parents alike.
We currently offer 4 types of Adventures:
The Archery Adventure, The Knight Adventure, Swords & Bows and Knight for Hire.
Read more about all of the Adventures for Youth that we offer
Book the Adventure now 
or purchase a gift certificate to be redeemed at a later date.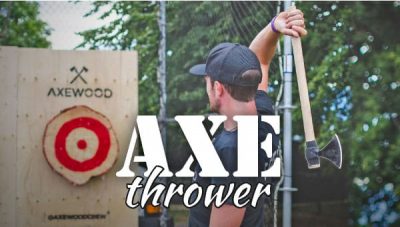 Axe-Thrower Adventure
SALE!
ENTER CODE: XMAS23
Starts at $75
The first and only axe throwing venue in downtown Vancouver. Axe Throwing is taking the world by storm and for good reason: it's great fun, easy and huck'n exciting! Read more about it here.
OR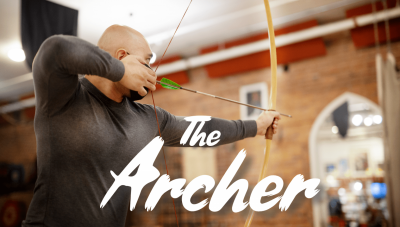 The Archer Adventure
SALE!
ENTER CODE: XMAS23
Starts at $75
From the depths of Sherwood Forest to the fields of Agincourt, prepare yourself to take up the mantle of "Archer"!  Take a crash course in the history of this ancient weapon, and the skills required to wield it. Read more about it  here.
OR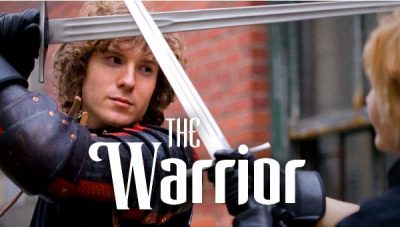 The Warrior Adventure
The 14th century knight was a formidable warrior versed in the arts of the sword, spear, lance, shield, axe, and unarmed. Join us to learn the art of medieval battle. Read more about it here.
OR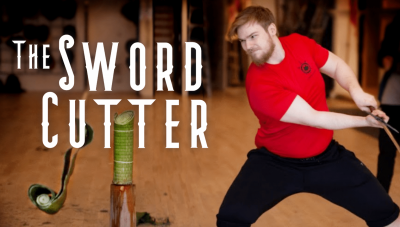 The Sword Cutter Adventure
You'll be given professional instructions and a real sharp sword to cut, chop and stab squash, melons and pumpkins! Find out how it feels to use a real weapon of war from the middle ages! Read more about it here.
OR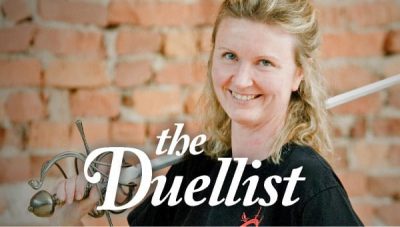 The Duellist Adventure
Conflict resolution renaissance style! You'll learn how to survive a duel to the death with a 17th century rapier, sword of the musketeers and Cyrano. Get a crash course in thrust and parry, then fight a duel like a movie star! Read more about it here.
OR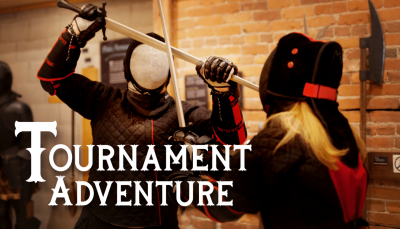 Tournament Adventure
Challenge your friends to a real life sword tournament. Strap on protective gear and take up your medieval two-handed sword. We'll teach you the knightly moves and then it's all you! Read more about it here.
OR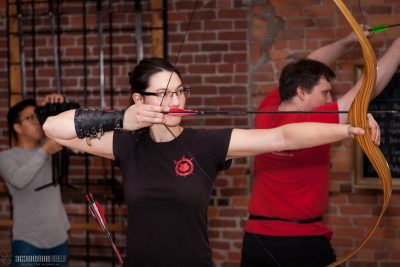 Beginner Program (Archery, Longsword or Rapier)
SALE!
ENTER CODE: XMAS23
$79 from $159 - with the discount
An 8-class beginners course at the largest school for historical swordplay in the world - Academie Duello! Choose from Archery, Longsword or Rapier! Read more about each course here. Learn the authentic martial techniques of medieval knights or historical European duellists, or learn the ancient art of archery!
Register Now for an upcoming date:
or purchase a gift certificate to be redeemed at a later date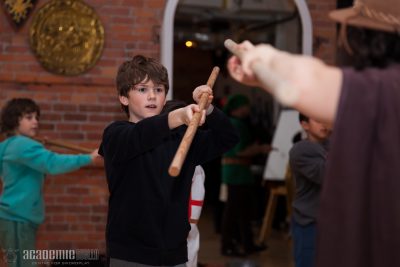 Knight Camp Bundles
SALE!
Knight Camp, voted "Best Kids' Camp" by the Georgia Straight, is a 5-day adventure day camp for kids 8-14. Kids learn swordplay, knightly virtues, history and more! Gift certificates are good for 1-3 kids or 1-3 weeks, depending on the bundle option purchased and how it is used. Camps run throughout Spring and Summer breaks. For more details about Knight Camp, click here.
1 Knight Camp - $100 OFF - $325(+tax)
Enter code: BIGSALECAMP1
2 Knight Camps - $250 OFF - $599(+ tax)
Enter code: BIGSALECAMP2
3 Knight Camps - $475 OFF - $799(+ tax)
Enter code: BIGSALECAMP3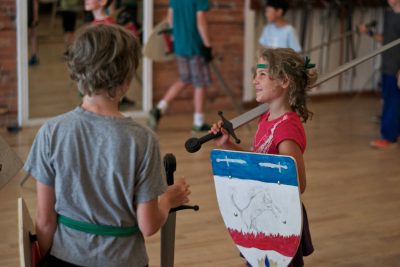 Knight Academie
SALE!
ENTER CODE: BIGSALEKIDS1
YOU SAVE $180
In our premiere ongoing youth program, Knight Academie, students train to become fully-fledged knights versed in the Historical Martial Arts of Europe! In 12-week fall, winter, and spring terms, students will learn and practice longsword, sword & shield, polearms, archery, and Knightly Virtues, such as Integrity, Mercy, and Courage! Classes take place Saturdays from 11am to 1:30pm. Learn more!
Book Winter Semester Now - SALE
OR Purchase a Gift Certificate (can be redeemed for future semesters)
* 1 semester = 12 weeks
1 semester - $540 from $720 (+ tax)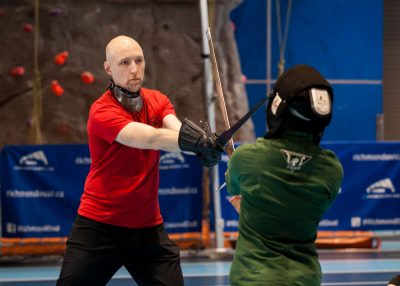 Private Lesson
A gift card worth one 60-minute private lesson for 1-4 participants. Redeemable online or in-person.
1 hour session - $100 (+ tax)
To book, please email frontdesk@academieudello.com.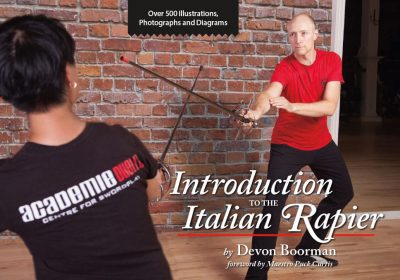 Book: Introduction to Italian Rapier
A complete curriculum for training and fencing with the Italian rapier covering mechanics and strategy, from first steps to full-speed sparring. Over 500 photographs, illustrations and diagrams. Courtesy of Freelance Academy Press. *For in-store pick up only.
DVD: Introduction to Italian Longsword
Learn the powerful and fluid Medieval Italian longsword. You'll develop solid mechanics and strategies for attacking or defending against any opponent. Ideal for beginners of all age levels and physical abilities. Courtesy of Freelance Academy Press. *For in-store pick up only.