Big Anniversary Sale!
Save BIG on our most popular offerings! Book Adventures, Beginner Programs, Staff Parties and Youth Programs & Camps at large discounts. Purchase Gift Certificates if you wish to redeem these offerings at a later date.
SALE ENDS MIDNIGHT SEPT 30, 2022! Coupon codes and instructions below.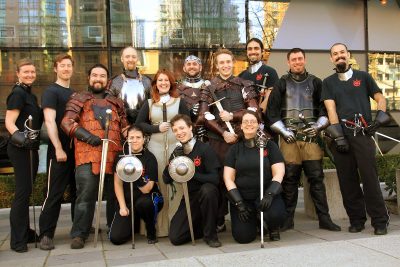 Private Party/Staff Party
SALE - 25% OFF (up to $5,250 in savings)
COUPON CODE: BIGSALE22
Private session for up to 100 people. Appropriate for ages 8-80, it could be a corporate, birthday, bachelor(ette) party, or anything in between! Book an exclusive session based on any of our theme packages, or mix & match elements to design your own custom adventure.
Book your session now and save! Fill in the Booking Form and provide the coupon code BIGSALE22*
*For the discount to be applied, the booking has to be made before the sale ends on September 30. The booking can be scheduled for anytime until the end of 2023.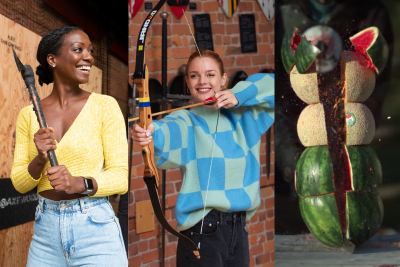 Adventures! Archery/Axe-Throwing/Sword
SALE - 25% OFF (up to $500 in savings)
COUPON CODE: BIGSALE22
Choose any Adventure - Axe-Throwing, Archery, Sword Cutting, Tournament, Warrior or Duellist. Read more about them here.
Book them now for 25% OFF (up to $500 in savings),
or purchase a gift certificate to be redeemed at a later date.
Select Specific Voucher and choose the adventure you'd like.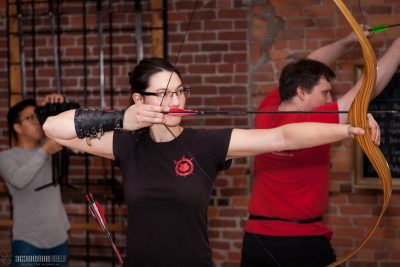 Beginner Program (Archery, Longsword or Rapier)
SALE - 50% OFF
COUPON CODE: BIGSALE22
An 8-class beginners course at the largest school for historical swordplay in the world - Academie Duello! Choose from Archery, Longsword or Rapier! Read more about each course here. Learn the authentic martial techniques of medieval knights or historical European duellists, or learn the ancient art of archery!
Purchase a Gift Certificate (redeemable later):
or Register Now for an upcoming date: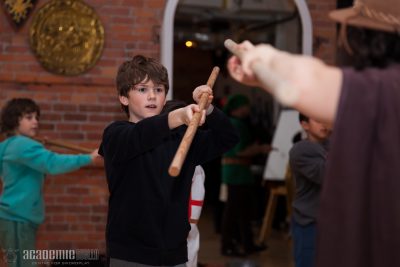 Knight Camp Bundles
SALE - Up to $475 OFF
Knight Camp, voted "Best Kids' Camp" by the Georgia Straight, is a 5-day adventure day camp for kids 8-14. Kids learn swordplay, knightly virtues, history and more! Gift certificates are good for 1-3 kids or 1-3 weeks, depending on the bundle option purchased and how it is used. Camps run throughout Spring and Summer breaks. For more details about Knight Camp, click here.
1 Knight Camp - $325 (+tax) - $100 OFF
COUPON CODE: BIGSALECAMP1
2 Knight Camps - $599 (+ tax) - $250 OFF
COUPON CODE: BIGSALECAMP2
3 Knight Camps - $799 (+ tax) - $475 OFF
COUPON CODE: BIGSALECAMP3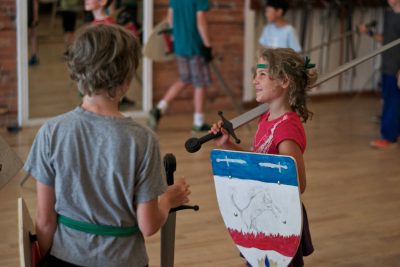 Knight Academie
SALE - $180 OFF
In our premiere ongoing youth program, Knight Academie, students train to become fully-fledged knights versed in the Historical Martial Arts of Europe! In 12-week fall, winter, and spring terms, students will learn and practice longsword, sword & shield, polearms, archery, and Knightly Virtues, such as Integrity, Mercy, and Courage! Classes take place Saturdays from 11am to 1:30pm. Learn more!
Book Fall Semester Now COUPON CODE - BIGSALEKIDS1 - $180 OFF
OR a Purchase Gift Certificate (can be redeemed for future semesters)
* 1 semester = 12 weeks
1 semester - $540 (+ tax) - $180 OFF
COUPON CODE: BIGSALEKIDS1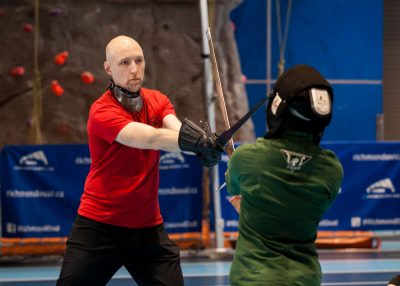 Private Lesson
A gift card worth one 60-minute private lesson for 1-4 participants. Redeemable online or in-person.
1 hour session - $100 (+ tax)
To book call us at (604) 568-9907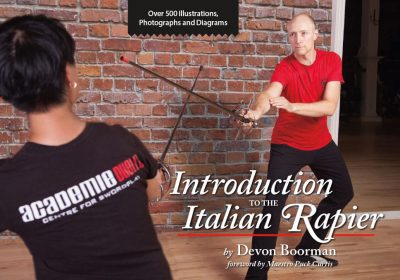 Book: Introduction to Italian Rapier
A complete curriculum for training and fencing with the Italian rapier covering mechanics and strategy, from first steps to full-speed sparring. Over 500 photographs, illustrations and diagrams. Courtesy of Freelance Academy Press.
DVD: Introduction to Italian Longsword
Learn the powerful and fluid Medieval Italian longsword. You'll develop solid mechanics and strategies for attacking or defending against any opponent. Ideal for beginners of all age levels and physical abilities. Courtesy of Freelance Academy Press.