At the end of July through beginning of August we had another set of students go through our Mounted Combat Intensive.  As always, we held a playday on the last day, but this year we decided to open it up to other riders.  Along with some of our regular participants, we were delighted to be joined by three of the Gatka (Sikh martial arts) practitioners who have been taking riding lessons at Cornwall Ridge this summer.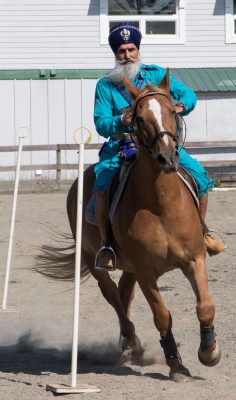 We are hoping to have a Gatka workshop at Carosella this year, as well as at VISS 2020, and this playday was a great start to cross-cultural teamwork.  Congratulations to all the riders, most of whom were doing these games for the first time, on creating a fun and friendly competition!
Upcoming Courses
There's still time left to get riding this summer.  New series of classes start this Sunday, and now's the perfect time to start preparing for Carosella 2019!
For riders looking to progress their jumping skills.  The focus is on gymnastic grids and stadium courses, with cross-country work if weather permits.
Riding Level 4+, Jumping
Sundays, 10am – 11am
18 August – 22 September
$275 + gst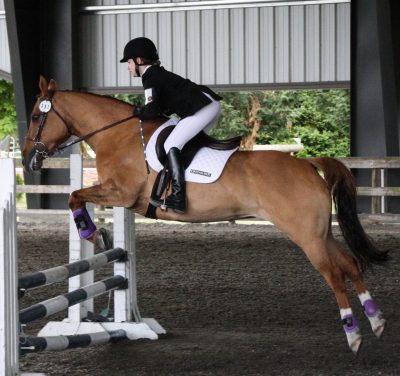 This six class course is for Riders who have achieved Horsemanship level 1 and are working towards Horsemanship level 2, Riding level 1, or Riding level 2.  The Horsemanship portion includes identification, routines of the horse, care & cleaning of saddlery, riding etiquette, and safe handling.  Riding curriculum covers basic seat position, single-hand reining, games skills, canter work, introduction to drill work, introduction to jumping, and longeline work.
Riding & Horsemanship Level 2
Sundays, 10am – noon
18 August – 22 September
Prerequisites: Horsemanship Level 1
$375+gst; drop-ins $75, space permitting
This six-class course is designed to help the beginning rider achieve Horsemanship and Riding Level 1. The Horsemanship portion includes haltering, leading & securing your horse; points of the horse; parts of the saddle & bridle; grooming & tacking up; untacking and care of tack; basic feeding and needs of the horse. The Riding curriculum covers turn out and checking tack, mounting & dismounting, warm up exercises, – basic seat position, aids for walk, trot and halt, circles & turns, rising trot, ground rails, introduction to canter if ready, single hand reining, stirrupless work, and introduction to games skills. The cost of the course includes one free riding or horsemanship assessment. Students can expect to be ready to assess Horsemanship Level 1 at the end of the six classes. Readiness for Riding Level 1 typically takes two iterations of the course.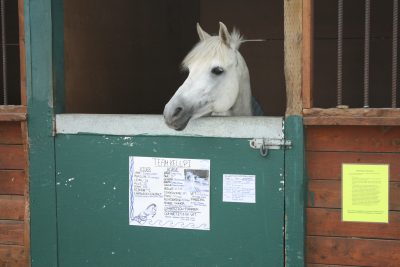 Beginner Riding & Horsemanship
Sundays, 11am – 1pm
18 August – 22 September
Prerequisites: none
$375+gst; drop-ins $75, space permitting
Before you get on a horse with a sword in your hand it is essential to have good fundamental swordplay skills from the ground. This six-week course covers the basic Mounted Combat skills needed for your Green Spur. Students who have achieved these skills along with Riding and Horsemanship Level 1 will be eligible to participate in Mounted Combat classes on horseback. This workshop is intended for novice practitioners with the longsword.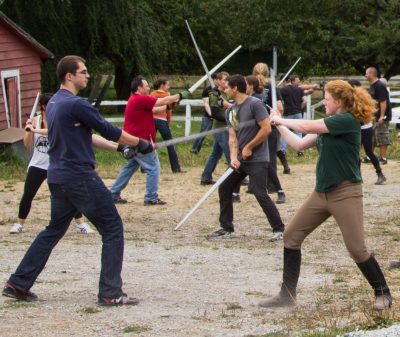 Mounted Combat Fundamentals
Sundays, 1:30 – 3:00pm
18 August – 22 September
Prerequisites: none
$165 + gst
A five day Riding & Horsemanship camp for kids aged 6 to 12.  Children will learn how to lead, groom, tack up, and care for 'their' ponies throughout the week. Each day will feature a riding lesson, a horsemanship (stable management) lesson, plus fun games and activities all about horses.
Pony Camp
Mon – Friday, 19 – 23 August
10am – 1pm
$425 + gst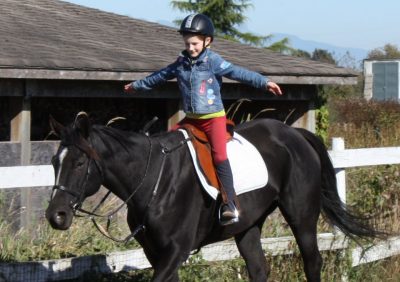 This course is intended for established riders looking to add mounted combat to their repertoire. Spend the morning learning swordplay on the ground and with our school horses, then in the afternoon introduce your own horse to mounted combat in a controlled situation with the help of our expert instructors.  Haul-in and stabling is included. Some school horses available for the afternoon session as well.
Intro to Mounted Combat for Horse and Rider
Saturday 24 August
10am – 5pm
$350 full day
$200 morning only
$200 afternoon only (for participants with prior Mounted Combat experience)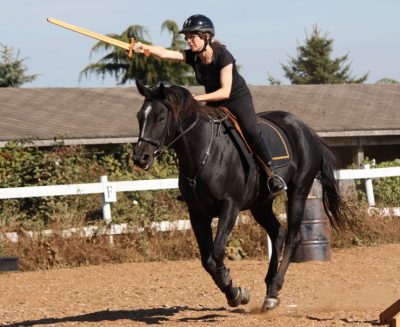 A riding and knightly skills camp for youth aged 8-14. Ride into the past this Spring Break! More than just a riding camp, this five day adventure includes riding, horsemanship, history, and an introduction to mediaeval martial arts. In the morning students will learn to care for and ride their destriers (horses), and in the afternoon will learn the basics of the longsword, spear, and bow.
The perfect summer pastime for the budding equestrian knight or archer!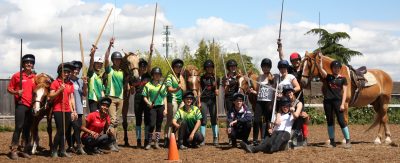 Cavalier Camp
Mon – Fri, 26 – 30 August
10am – 3pm
Full camp: $575 + gst
Mornings (riding) only: $425 + gst
Afternoons (knightly skills) only: $200 + gst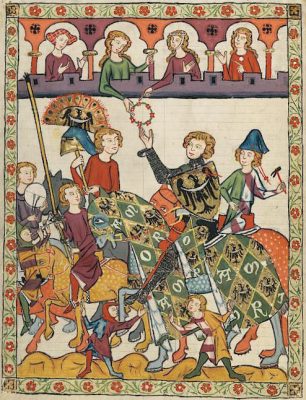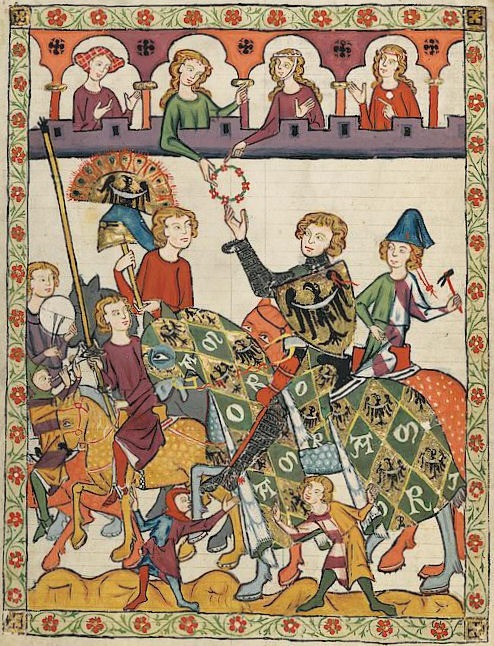 Pre-registration is now open for Carosella 2019.  The entire three days of workshops and tournament is yours for only $259.  Stay tuned for the workshop schedule coming soon!
Carosella 2019
Fri - Sun September 27 - 29
cost $259 + gst