Carosella 2017
Registration is now open for Carosella 2017, our three day symposium of mounted combat, archery, and games!  This exciting event, now in its fifth year, consists of two days of workshops on ground and on horseback for all levels of riding, swordplay, and archery.
New for 2017
Interested in learning mounted combat techniques from the ground but not sure you're ready to make the leap to trying them aboard a living beast with a mind of its own?  This year we have discounted day and full weekend passes for those who'd like to keep their feet firmly on the ground.  For only $75 you get a full day of workshops from the ground, and $199 lets you into all three days.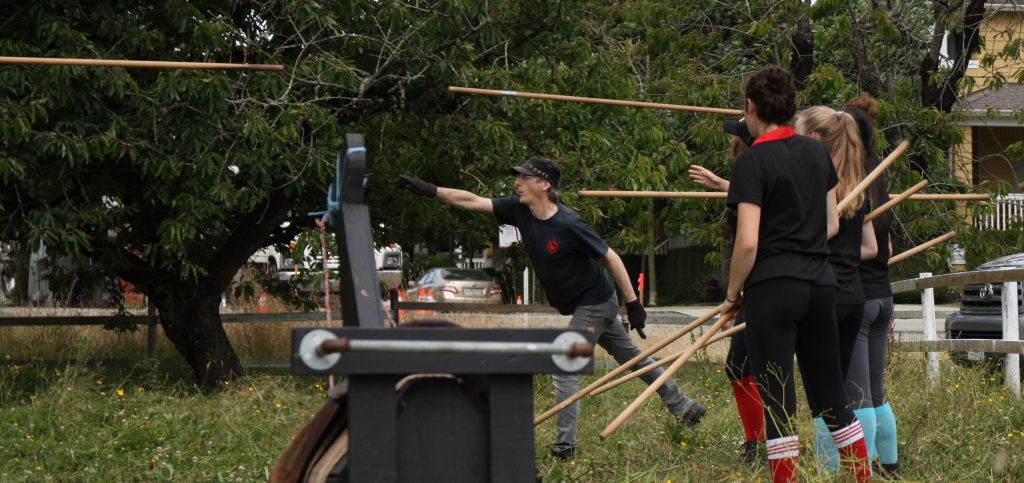 Prefer to have four feet under you?  Those who want to take part in the mounted workshops and games get a full day for $99 and the whole weekend for $269.  The number of mounted participants is capped at 20, so be sure to register early for this option.

Registration

You can register online or by calling Academie Duello at 604 568 9907.  To register online click here and
ensure that you are on the "Courses & Workshops" tab
make sure the date is set to 8 September 2017
click the 'sign up now' button
Cost
Ground only option: $75/day, $199 for 3 days
Full Symposium pass (mounted option): $99/day, $259 for 3 days
Note that the mounted option includes the use of a school horse OR stabling (feed & bedding not included) for hauled-in horses.
This event is fun for the whole family.  Don't miss out!  Register Here