Carosella our three-day multi-disciplinary Mounted Arts symposium is coming up at the end of September.  From the 27th through the 29th, Cornwall Ridge Farm will be host to two full days of workshops, clinics, lectures, and demos, followed by a fun and friendly tournament on Sunday.  There are workshops suitable for all levels of riders and martial artists, from complete beginners to experts, and I am super excited about the line-up we have so far!
Horseback Archery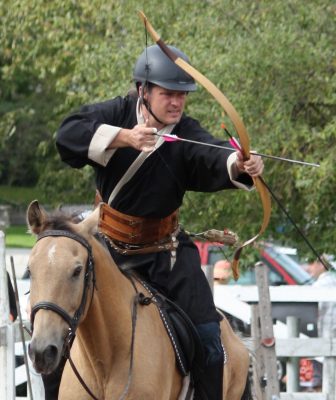 We are delighted to welcome by Robert Borsos of Borsos-Törzs Horse Archery for Beginner and Intermediate Horseback Archery workshops.  In the Beginner Workshop you'll learn the basics of Hungarian Horse Archery, and have a chance to shoot from horseback as our skilled handlers lead your horse.  Participants who have Riding Level 1 or the equivalent, and who have taken Horseback Archery with us before can join the Intermediate Workshop to refine their skills from the ground and saddle.
Working Equitation
I am thrilled to finally be able to add Working Equitation to our Carosella lineup with former Vancouver Police Mounted Unit trainer Darcy Henkel of Westcoast Working Equitation.  Darcy will run a demo with her students, and then coach participants through an introductory working equitation Ease of Handling course involving obstacles such as gates, bridges, spears and the like.  WE is suitable for horses and riders at every stage of training.  At the lower levels it resembles a western trail class, but for those of you wondering what it looks like at the highest levels, take a peek at this video.

working equitation speed test. Beja 2008. By www.lusitanopassion.dk
Intro to Mounted Combat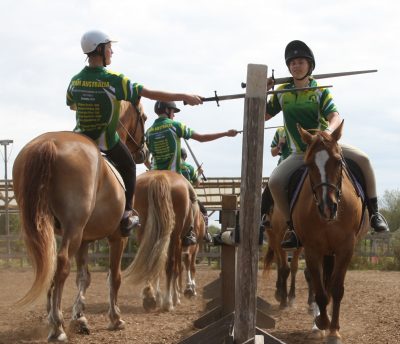 No swordplay or riding experience?  No problem!  Our Intro to Mounted Combat workshop will teach you the basics of Italian longsword, give you an intro to English riding and let you cross swords with your classmates under the one-on-one guidance of our handlers.
Registration for Carosella 2019 is open now on our workshop page.  Register early to avoid disappointment!
Upcoming Courses
Can't wait till the end of September?  Want to brush up your riding skills before the big weekend?  We have weekly courses starting September 11th for youth and adults.
This course for kids aged 6-13 will introduce your child to ponies and horses in safe, fun, and friendly series of six classes taught by Pony Club qualified instructors. Each class contains a riding lesson as well as a horsemanship lesson where students will learn to handle, groom, and care for ponies and horses. Curriculum follows the Canadian Pony Club D level lessons and will prepare students for testing Academie Duello Mounted Combat Riding 1 or Pony Club D Level.
Youth Riding & Horsemanship
Wednesdays 5:00 – 7:00 pm
11 Sep – 16 October
Cost: $300 + GST
This six-class course is designed to help the beginning rider achieve Horsemanship and Riding Level 1.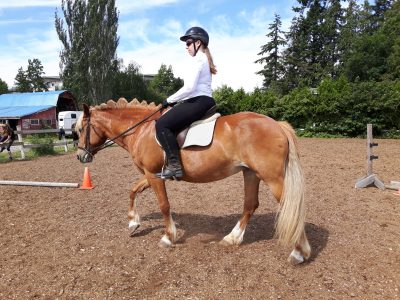 The Horsemanship portion includes haltering, leading & securing your horse; points of the horse; parts of the saddle & bridle; grooming & tacking up; untacking and care of tack; basic feeding and needs of the horse.
The Riding curriculum covers turn out and checking tack, mounting & dismounting, warm up exercises, – basic seat position, aids for walk, trot and halt, circles & turns, rising trot, ground rails, introduction to canter if ready, single hand reining, stirrupless work, and introduction to games skills
The cost of the course includes one free riding or horsemanship assessment. Students can expect to be ready to assess Horsemanship Level 1 at the end of the six classes. Readiness for Riding Level 1 typically takes two iterations of the course.
Prerequisites: none
Beginner Riding & Horsemanship
Wednesdays 6:00 – 8:00 pm
11 Sep – 16 October
cost: $375 for six classes
single classes: $75 each if space available
This class is for participants who are able to tack up and untack independently and who are working towards their Riding Level 1 or 2.Riding Level 1-2
Wednesdays 8:00 – 9:00 pm
11 Sep – 16 October
cost: $275 for six classes
single classes: $55 each if space available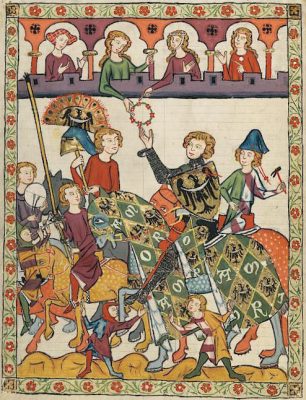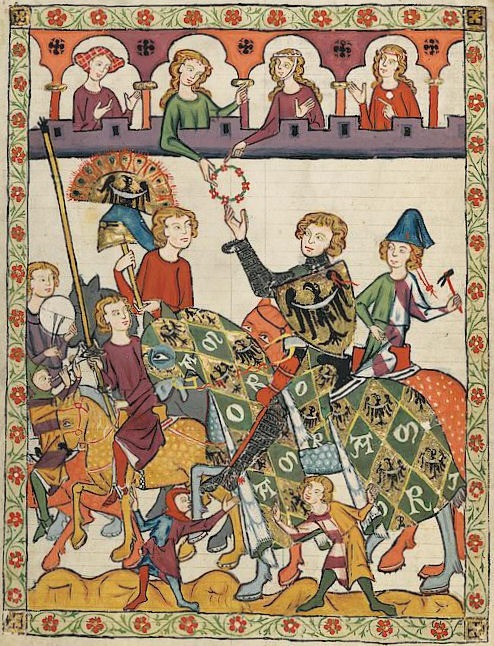 Pre-registration is now open for Carosella 2019.  The entire three days of workshops and tournament is yours for only $259.  Stay tuned for the workshop schedule coming soon!
Carosella 2019
Fri – Sun September 27 – 29
cost $259 + gst