Steal my eggs? This'll teach you!

"The duel took place on Easter Eve, and Herr von Kotze was slightly wounded and taken to hospital. The next morning he received the congratulations of the Kaiser and an Easter egg, …"[1]
Ah yes, Easter
Bunnies with blades
Hares and HEMA
Rabbits …. well, you get the idea!
Sting like a Hummingbird … a Small Hummingbird
NANAIMO BULLETIN (British Columbia) 13 March 2018 Sword and archery classes will hit the mark
For those of you on Vancouver Island, you still have time to register for the new City of Nanaimo swordplay and archery classes. Youths eight to fourteen will be introduced in a safe respectful way to archery and foam-swordplay.
"Instructor Jamie Black, who has a background in martial arts, said it's not about violence, but generating inner confidence and resilience. The course will include basic skills development, they get to kind of explore what it's like to pull an arrow and use a sword."
If You Build It, They Will Spar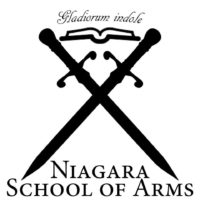 ST. CATHARINES STANDARD (St Catharines, Ontario) 04 March 2018 Exploring history at the tip of a sword - New traditional fencing club in Niagara
Brennan Faucher leads the recently founded Niagara School of Arms where he works with like-minded peers to study the work of 14th-century Italian duelling master Fiore dei Liberi.
Faucher comments on his major problem in being the lead instructor and interpreting The Flower of Battle for the small group: "It's tricky, … There is a tremendous amount of trial and error. … You just have to have patience. When something doesn't work, you try again."
Back to Backswords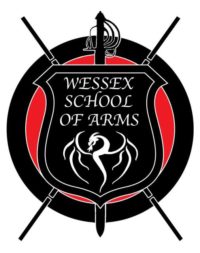 SWINDON ADVERTISER (UK) 28 March 2018 True Life: The art of the sword
If you're in the UK and interested in taking up the backsword, staff or even eighteenth-century boxing, you should find your way over to the Swindon branch of the Wessex School of Arms where instructor Leon Flower would be happy to accommodate you.
In this item, Swindon gives us the historical background for his group's training (Silvers' Paradoxes of Defence for the swordplay) and how they manage sparring and ranking.
"I love it!" Leon says. "It gives you confidence, it's a way of keeping fit and a reason to keep fit. And who doesn't want to practise fighting with a sword?"
Respect and fairness come first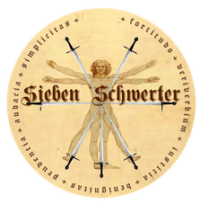 KORNWESTHEIMER-ZEITUNG (Germany) 26 March 2018 Zeitreise mit spektakulären Kampfszenen
Tiny Kornwestheim (population 5,000) was host to the annual SchwertRinlongswordrd competition as conducted by the Sieben Schwerter school out of Ludwigsburg.
The article covers the regional competitors and how the matches are conducted. The item ends with a spotlight on the organizers intention to ensure that all competitors demonstrate proper respect for each other, the officials and the art.
Of minor note; you have to love it when your event is covered in enthusiastic detail by the attending journalist and makes the front page of your local paper. We should all be so lucky and deserving.
Flower Power ... and Points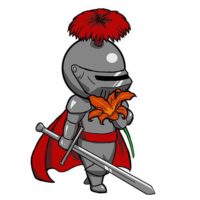 KUTZTOWN AREA PATRIOT (Pennsylvania) 27 March 2018 Sword fighters from nine states compete at Kutztown Longsword Tournament
L'Arte Della Bellica hosted 85 fighters from 21 groups to their 2nd annual FlowerPoint Longsword Tournament.
Organiser Patrick McCaffrey tells us, "You'll see people anywhere from 18 years old to mid-60s fighting today, men and women. All body types fight. People with disabilities fight. It's really a great community, and it's really about community more than anything."
The rest of the item describes the HEMA community in his area, the tournament scoring and a short recognition of other clubs in the region
And Nominated for Best Supporting …'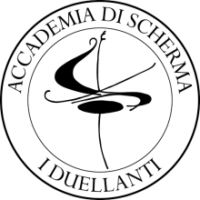 TG VERCELLI (San Germano Vercellese, Italy) 12 March 2018 Lezioni di scherma al Museo Leone
The Accademia di Scherma "I Duellanti" is supporting a regional museum's initiative of bringing the public into participation with historical arts and techniques by conduction demonstrations and classes of 15th century Italian swordplay.
The classes will be taught in the Palazzo of a local sword aficionado and collector, go to the press link – drool!
Vikings in Ukraine with Spanish Knives … I Think?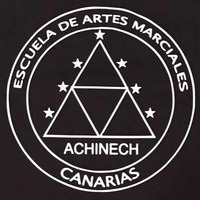 TELEGRAPH (Cherkasy, Ukraine) 16 March 2018 Наваха - история происхождения одного из самых известных боевых ножей
The Spanish Navajo fighting knife and the associated techniques to use it are not often heard about in North America.
Overseas, the Ukrainian 'Spanish' Fencing School "Destreza Achinech" held a seminar during which the history, development and fighting techniques of the weapon were discussed and demonstrated.
Of note are the assertions that the Navajo developed from Viking fighting knives, and that fighting with knives is much more dangerous than with a sword.
Snippits
Work Cited
1. Thimm, Carl A. A Complete Bibliography of Fencing & Duelling. London UK, John Lane 1896 Page 524
2. Miller, Ben. Irish Swordsmanship: Fencing and Dueling in Eighteenth Century Ireland. New York, Hudson Society Press. 2017 Page 393