Dawn came to Marylebone Fields and found Albemarle and his second waiting with swords and pistols. Townshend arrived late and apologized. "Men of spirit don't want apologies", said the 'showy man'. "Come, let us begin what we came for."[1]
Yes, we're late with both January 'and' December, Allons-y !
Release the Kraken!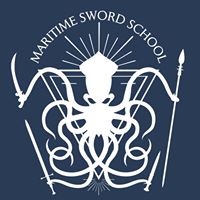 THE GUARDIAN (Charlottetown, Prince Edward Island) 24 January 2018   Maritime Sword School teaches swordplay in Charlottetown
With this item covering the Maritime Sword School in the back yard of Anne of Green Gables, we now have coast-to-coast news coverage of HEMA salles in Canada. Aside from its brief description of the groups composition and intent, the item is useful in that it highlights a problem that the School recently worked through: what to do when you lose the greater part of your instructor cadre to 'real life' priorities.
Classes in Kamloops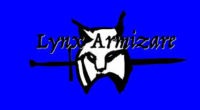 CBC (British Columbia) 26 December 2017  Learn to fight with swords and daggers in Kamloops, B.C.
The near 80,000 people of Kamloops have a new and unique fitness training option now that Simon Rainer has established his salle 'Lynx Armizare' there. And he's obviously having some good effect on his young students, given the accolade that he received from an appreciative parent.
Swordplay Basics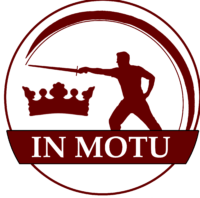 ALLGEMEINER ANZEIGER (Erfurt, Germany) 19 January 2018  Hauen, stechen, parieren wie im Mittelalter
Paul Becker of "In Motu" teaches longsword with an impressive attention to detail – particularly when it comes to student posture and whole-body movement. "It's about body mechanics and sword physics, muscle power and technology"; fencing is for both the body and the mind.
Interestingly, Becker has his tyro students start their training with foam or wooden replicas so that he can concentrate monitoring basic movements without the added complication of proper, blade alignment.
He also has a different take on why masters of the past wrote fechtbuchs.
Dancing with Wolves?  No ... Axes!
DER FREITAG (Berlin, Germany) 19 October 2017  Tanz die Mordaxt
Tobias Prüwer used the showcase of 15th to 18th C fight-books by the Kunstsammlungen Chemnitz - Schloßberg Museum as an inspiration to write this lengthy piece on his assessment of the status of HEMA in Germany. By his estimation, there are 36 groups with 1,350 members, and of those members 18 percent are women; and they all come to swordplay for different reasons.
The heart of the item is Prüwers' interview of sword fighter and scholar Thore Wilkens, the curator of the exhibition 'Kunst dye dich zyret' as to the purpose of his show and of some of the finer details of the HEMA art that its numerous displays portray.  Wilkens credits the internet spread of fight books supported by discussion groups as the main reason for the surge in interest in the art; but balances that with a concern that with this awareness, HEMA traditions may be used of nationalist groups less concerned with martial arts than appropriating for themselves alone some past concept of chivalry or historical glory.
Romania Redux
MMANEWS (Romania) 06 January 2018 Renașterea artelor marțiale europene în România
After mentioning Club Sportiv Gebeleizis last spring, we're discovering that HEMA in Romania is not a one-man show. There are apparently 'multiple' groups in the country, and they host two international-level meets annually.
The First Reports are Always Wrong
TIROLER TAGESZEITUNG (Austria) 30 November 2017 Mittelalterliches Schwert mit rätselhafter Inschrift
The item below highlights the problems that archaeologists have when first discovering a long-buried object – all is not necessarily as it first seems when any object is uncovered.
However; sometimes, just sometimes life smiles on you and you end up having the right authority at the right place at the right time.
Right Place at the Right Time
ГЛАВНЫЙ (Smolensk, Russia) 22 January 2018 Найденный под Смоленском древний меч исследуют в столице
For their part the Russians don't seem to have the problem of having to wait for a nearby expert to arrive – their excavation team working a dig near Smolensk is sure that they've uncovered a luxurious 10th-century blade that was a prior property of a nobleman.
But a nobleman from where?
… for when she wakes she will move the world.
XINMIN EVENING NEWS (China) 09 July 2017 穿明代盔甲征战全甲格斗世锦赛 7名中国选手3位来自上海
And while this is not HEMA specific, we've added it to demonstrate that interest in 'western-style' swordplay competitions such as the recent "Medieval World Championships" and future Battle of the Nations is not limited to those of European background. We already read that Japan has an active, albeit it small longsword community working, and China has recent appear on òur` stage with a team of full-contact, M-1, UWM, IMCF-style swordsmen.
The item describes in detail how that particular initiative came to be, and the related challenges to arm and train to be a full contact sword-fighter at the international level.
Snippets
Work Cited
1. Donaldson, Gordon. Battle for a Continent, Quebec. Toronto, Doubleday 1973 Page 203