Carosella will be here in less than a fortnight!  If you haven't registered yet, don't delay — there are only 20 spaces each day for mounted activities.  (That said, if you are on the wait list for Mounted, there is plenty to keep you busy from the ground all weekend).  You can sign up here.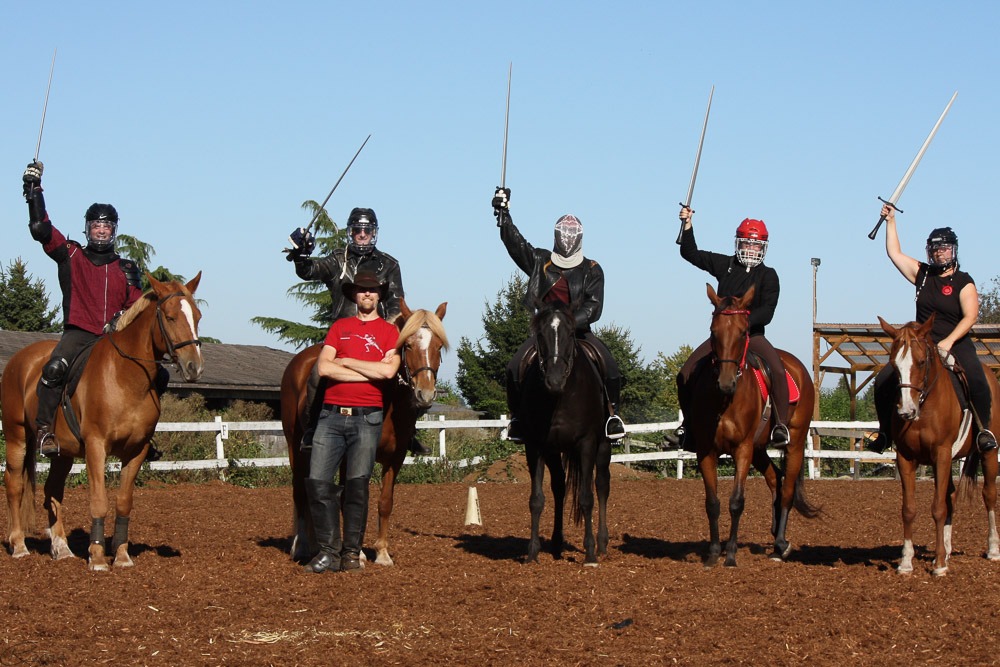 Friday morning will begin with the Intro to Mounted Combat workshop, perfect for those just dipping their toes into the field, alongside the ever popular Ballet in the Barn with Danceability Studio followed by a Spear & Lance workshop taught by Devon.
After our lunchtime lecture, there will be six spaces available for semi-private Classical Riding Clinics with Sherry Leväaho (sign up soon – these spaces go fast) while Devon teaches Grappling & Pommel Plays from the ground and falsemount.
Later in the afternoon there will be Mounted Spear Manoeuvres and Horsemanship Level 1 followed by Equine First Aid and Mounted Sparring.  Friday finishes off with Rider Assessments (for those who don't have Riding Level 1 but wish to participate in Mounted Games on Sunday) and Beginner Riding for those just starting out.
On Saturday, Robert Borsos will return to teach Horseback Archery for both beginners and experienced horse archers alike, while Devon teaches an intermediate class on Fiore's Single-handed Longsword, plus another advanced/intermediate workshop yet to be announced.  Equine First Aid will continue with a Bandaging clinic, and there will be Archery from the Ground in the afternoon.  The day will finish with a Prix Fiore clinic and a Mounted Combat Workshop taught by members of our BCLM National Masters Team.
The culmination of our annual event is the day-long tournament, which includes the Grooms' Competition, Individual and Team Mounted Games, games and archery on foot, demonstrations, and our Green Spur Tournament.  In addition, we'll have three candidates examining for the rank of Blue Spur throughout the day.  This is our first public rank exam in the program, so we hope you'll come out to cheer the candidates on as they demonstrate their prowess in Horsemanship, Riding, and Mounted Combat.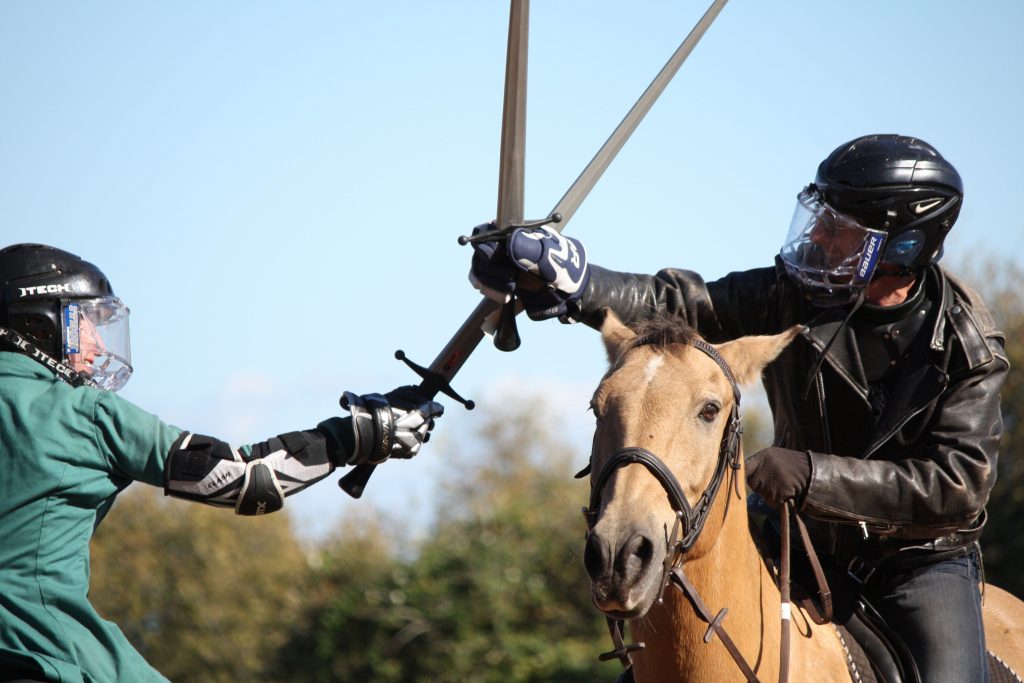 Spectators are welcome, particularly during the Sunday tournament, and volunteers are always needed.  If you'd like to lend a hand before or during the weekend, shoot an email to jennifer (at) academieduello.com.