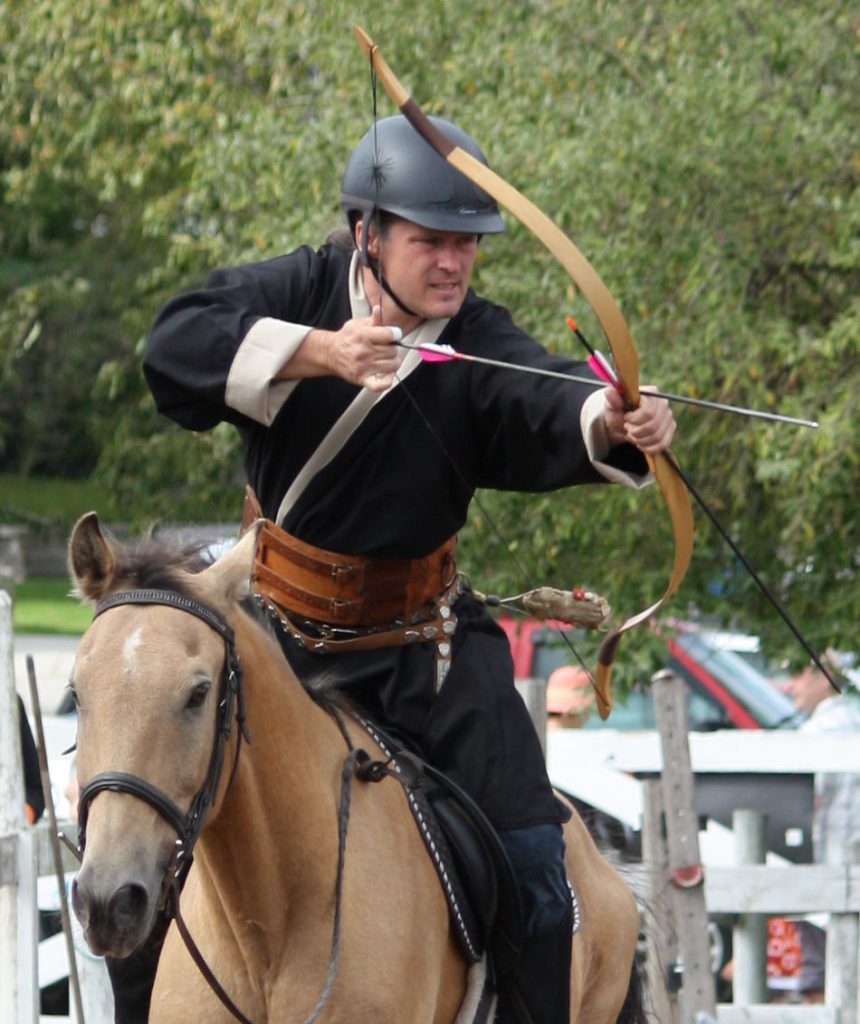 This holiday Monday, October 8th, is you last chance to catch Horseback Archery in 2018!
We are lucky enough to have Robert Borsos of Borsos Torz Horse Archery for one more clinic before he heads back overseas on his busy international competition schedule.  Don't miss out on this fabulous opportunity to get instruction in a small group setting from a world-reknowned expert horse archer. Register here.
Beginner Horseback Archery
In this three hour workshop for beginners you will spend an hour and a half on the ground learning the fundamentals and body mechanics of Hungarian style horse archery.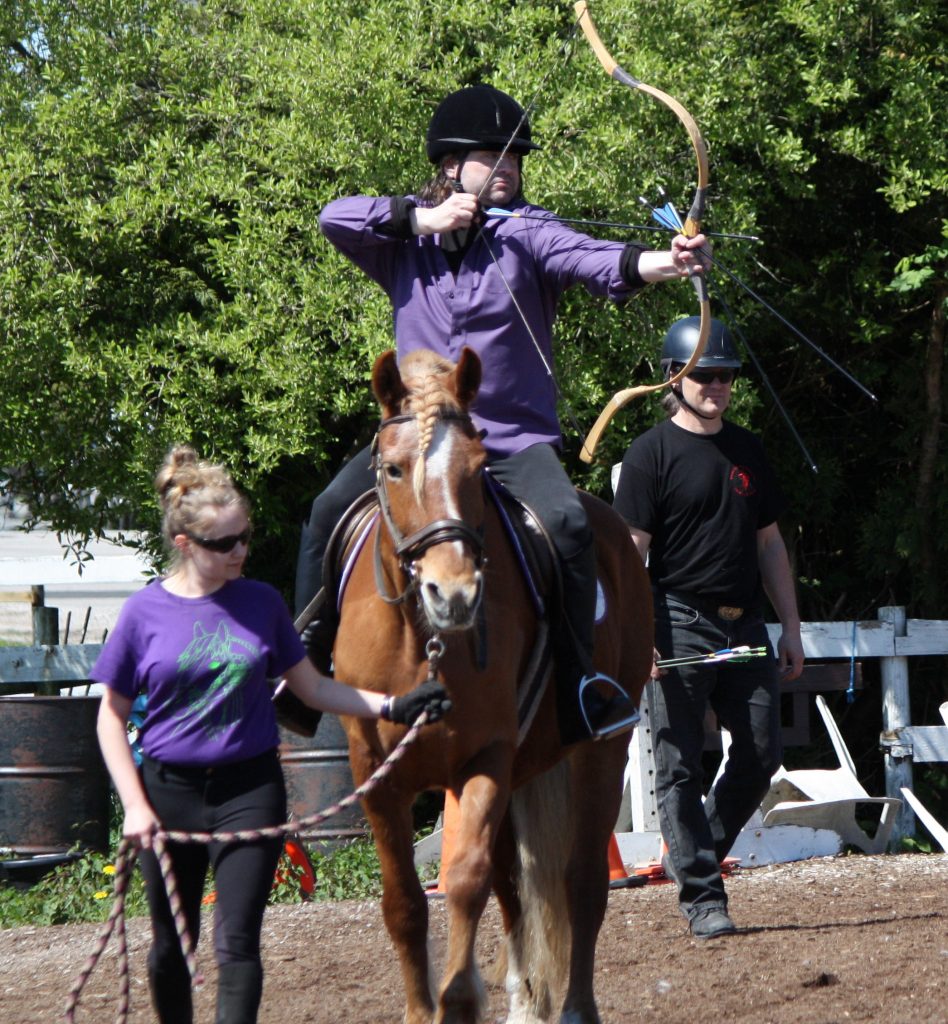 You will then have an opportunity to shoot from both the falsemount (wooden horse) and real horses led by experienced handlers.
This workshop is appropriate for beginner archers and riders, experienced archers who would like to learn to shoot from horseback, and experienced riders who would like to add archery to their repertoire of mounted skills.
Beginner Horseback Archery
Monday October 8th
10am - 1pm
Instructor: Robert Borsos
Cost: $199 + GST (less discount for Mounted Combat membership holders)
Intermediate Horseback Archery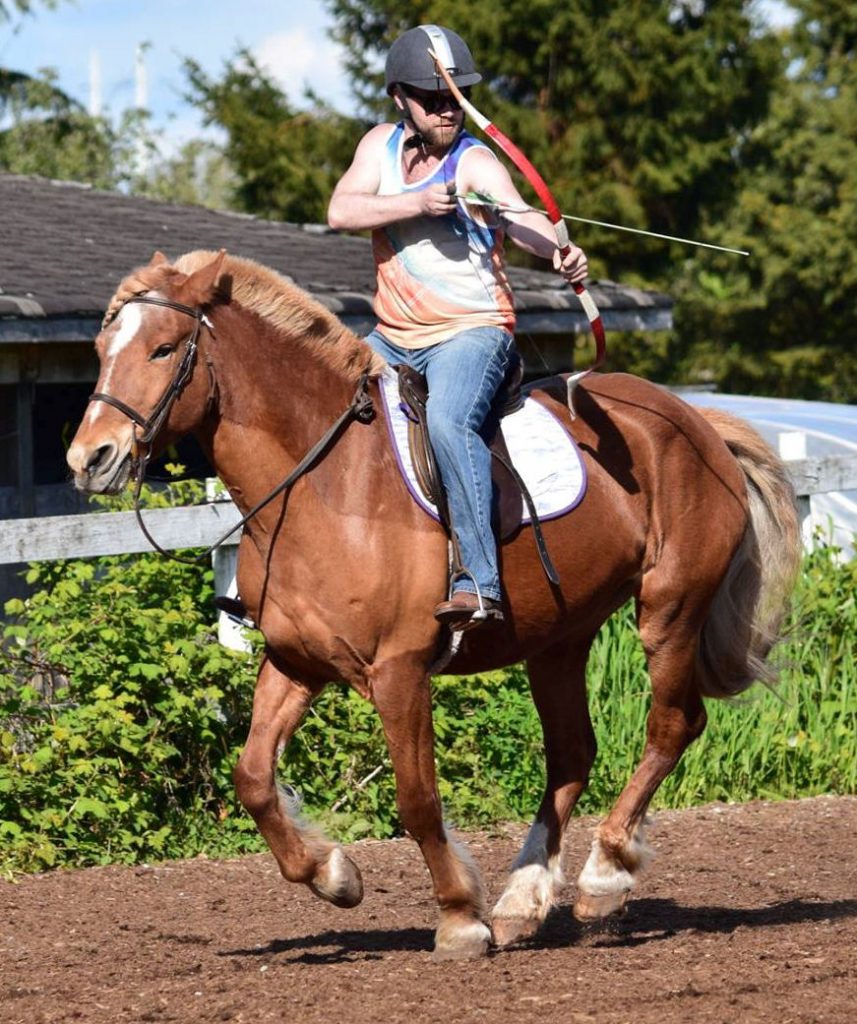 This workshop is intended for those who have already taken Beginner Horseback Archery. We will spend about an hour on the ground refreshing our shooting skills, then move to horseback for the remainder of the workshop.
Prerequisites: Beginner Horseback Archery, Riding Level 1 or equivalent.
Intermediate  Horseback Archery
Monday October 8th
2pm - 5pm
Instructor: Robert BorsosCost: $125 + GST (less discount for Mounted Combat membership holders)
To Haul-in or not to Haul-in?
You are welcome to bring your own horse, and the cost of the haul-in fee is included in the workshop price.  If you would like to use a stall during the ground-training portion you will need to provide or buy bedding and we will take a $15 refundable clean-stall deposit when you arrive.
If you would rather use a school horse, the cost is also included in the price.  This may be preferable if your own horse is green or unused to archery and you are also learning for the first time.  Bear in mind however, that you may have to share a horse for the Intermediate workshop if you don't have your own.
Please contact Cornwall Ridge Farm at 604 304 0201 to make arrangments for haul-ins.

These courses tend to sell out.  Register now to avoid disappointment!