Mounted Combat Classes
We're excited to announce our newly formatted Mounted Combat course at Red Colt, starting up in less than a month.  This four-week course takes the skills developed in the Mounted Combat Skills classes and moves them to horseback with sword, spear and grappling plays as well mounted games and drill team work.  The course is limited to those with Green Spurs and up, so if you haven't got your Green Spur be sure to sign up for the Cavaliere Assessment day on March 1st to earn your spurs — and the ability to play with swords on horseback!
Sundays 8 & 15 March, 9 & 12 April, 1:00 – 2:30pm
$200; individual classes $60 ea
Red Colt Equestrian Farm Co-op, 12320 No 2 Road, Richmond
Prerequisite: Green Spur
Horseback Archery
We're just as excited to be able to welcome back Robert Borsos for another day of the popular Horseback Archery workshops. There will be a Beginners' course in the morning, followed by the Intermediate workshop in the afternoon.  There are no prerequisites for the Beginners' class.  For the Intermediate class you must have your Riding Level 1 and have taken the Beginners' class previously.  You can sign up for both on the same day provided you already have your Riding Level 1.  (Again, sign up for Assessments on March 1st if you want your Level 1).
Horseback Archery – Beginner
Saturday 2 May, 10am – 1pm
$149 + gst
Red Colt Equestrian Farm Co-op, 12320 No 2 Road, Richmond

Prerequisites: none
Horseback Archery – Intermediate
Saturday 2 May, 2pm – 5pm
$75 + gst
Red Colt Equestrian Farm Co-op, 12320 No 2 Road, Richmond
Prerequisites: Beginner Horseback Archery & Riding Level 1 or equivalent
Work Party and Open Barn
There will be a work party and Open Barn at Red Colt this Sunday from 1-4pm.  Come down and give us a hand with gates, fences, roofs and paddocks, and squeeze a practice ride in while you're at it!
Current & Upcoming Classes
Most of these courses have already started.  However, you can still register on a single class basis, or sign up for the series and take a credit for classes you have already missed.
Mounted Combat Skills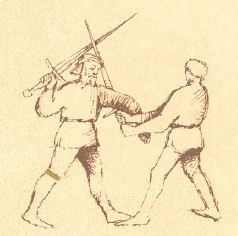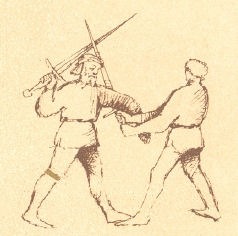 Saturdays 7 – 28 Feb, 3:00 – 4:30pm
Academie Duello, 412 W Hastings St, Vancouver
$120 + gst
Beginner Riding & Horsemanship
Sundays 8 Feb – 15 March, 10am – noon
Red Colt Equestrian Farm Co-op, 12320 No 2 Road, Richmond
$300 + gst
Level 2 Riding & Horsemanship
Sundays 8 Feb – 15 March, 10am – noon
Red Colt Equestrian Farm Co-op, 12320 No 2 Road, Richmond
$300 + gst
Horsemanship Level 3 or 4
Sundays 8 Feb – 15 March, noon – 1pm
Red Colt Equestrian Farm Co-op, 12320 No 2 Road, Richmond
$130 + gst
Riding Level 3+
Sundays 8 Feb – 15 March, noon – 1pm
Red Colt Equestrian Farm Co-op, 12320 No 2 Road, Richmond
$200 + gst
Cavaliere Assessments
Sunday 1 March, 1:30 – 4:30pm
Red Colt Equestrian Farm Co-op, 12320 No 2 Road, Richmond
$50 for partial assessment (Horsemanship, Riding OR Mounted Combat)
$80 for full assessment (2 or 3 of the above elements)
Mounted Combat
Sundays Sundays 8 & 15 March, 12 & 19 April, 1:00 – 2:30pm
Red Colt Equestrian Farm Co-op, 12320 No 2 Road, Richmond
$200 + gst
Intro to Mounted Combat

Sunday 5 April, 10am – 1pm
Red Colt Equestrian Farm Co-op, 12320 No 2 Road, Richmond
$149 + gst
Mounted Combat Playday
Sunday 5 April, 1pm – 4pm
Red Colt Equestrian Farm Co-op, 12320 No 2 Road, Richmond
$15 + $15 for use of school horse
Beginner Horseback Archery
Saturday 2 May – 10am – 1pm
Red Colt Equestrian Farm Co-op, 12320 No 2 Road, Richmond
$149 +gst
Intermediate Horseback Archery
Saturday 2 May – 2pm – 5pm
Red Colt Equestrian Farm Co-op, 12320 No 2 Road, Richmond
$75 + gst